Need to install additional TV Points or relocate existing ones?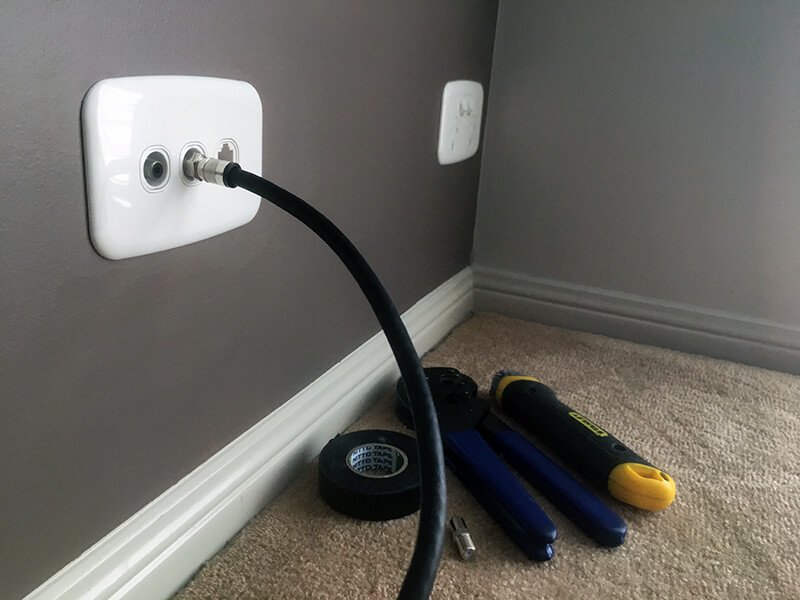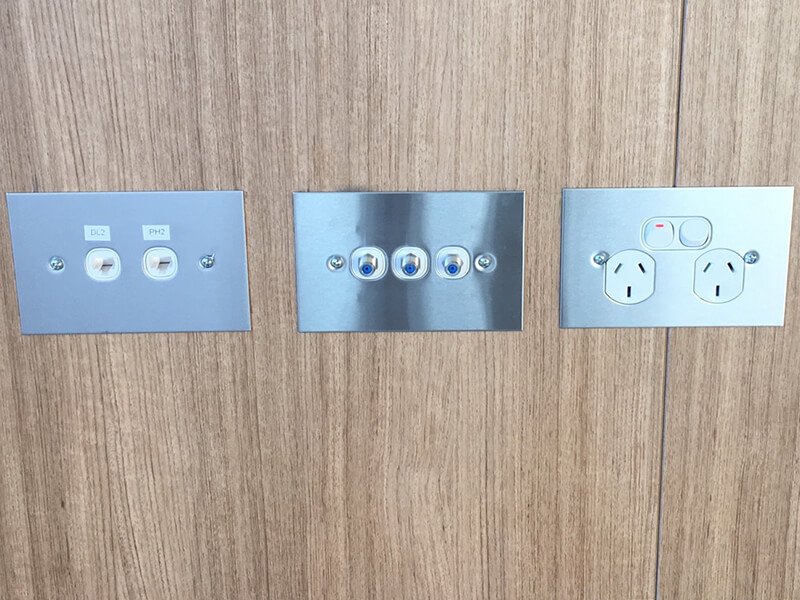 Watch your favourite show wherever you like without cables running across the room!
Whether in the laundry, kitchen or garage – Norwest Antennas' technicians will relocate your existing TV antenna outlets or install additional TV points in any room of your house. We have installed TV points in locations, where other installers thought was impossible.
Most newly built homes will only come with a couple of TV points. Quite often they are not in the position where you want your TV installed. Running cables across the room is an option, but not practical and certainly not the best look. When our technician runs an extra TV point for you it will appear like it has always been there. He will install proper fittings and ensure all cables are hidden in wall cavities or concealed neatly.
Only high quality cables and wall plates are used, in all our jobs, to ensure the best possible reception.
Some TV point installations are more time consuming and challenging than others due to restricted access to roof and wall cavities. To give you a more accurate quotation we will need to know the following:
How many storeys are in your house and which storey is the TV point being installed on?
What is the structure of the house? (brick veneer, double brick or other type)
What type of roof do you have and is there an access underneath your house?
Will the new point be on an external or internal wall? External or exterior walls run around the perimeter of your house and usually have a cavity all the way through. While the internal wall's cavity is usually blocked by studs, insulation, or top floor slab. It is generally easier to run cables inside the external wall.
Once we know the above information about your property, we will be able to provide a quote over the phone and send our technician to get the job done.
Norwest Antennas Pty Ltd
Kellyville Ridge NSW 2155
sales@norwestantennas.com.au
Professional Service - Affordable Price
Our mission is simple... We offer a professional service at an affordable price.
Feel Free to give us a call to discuss your reception issues, and obtain a quote.
Alternatively, you can send your enquiry via our online form and we will be in touch.