Reception Problem Solutions
Your TV Reception can be improved!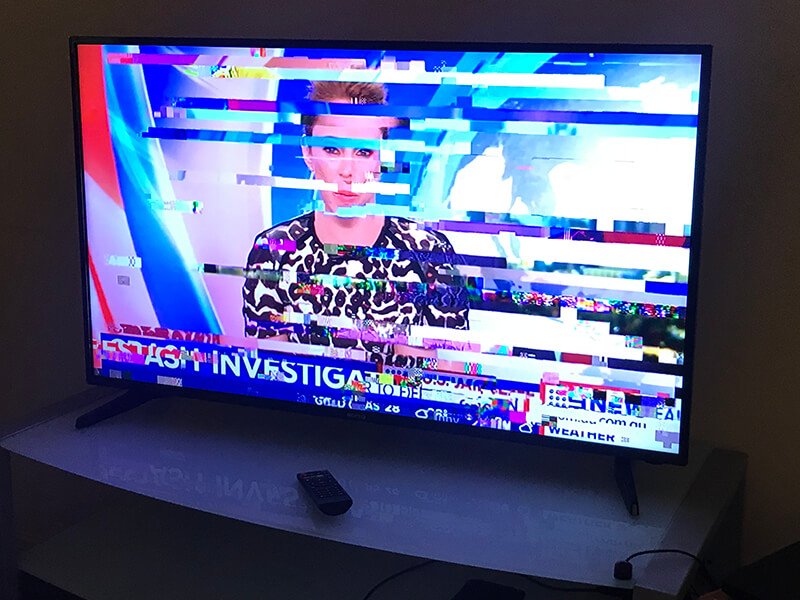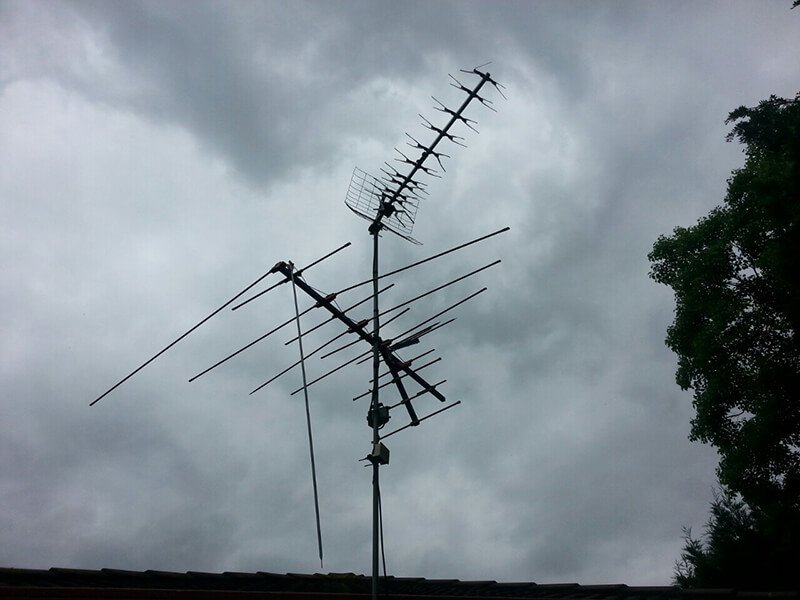 A lot of us opt for internet streaming to watch our favourite movies, but when it comes to news updates and major sport evens we turn to Free-to-Air services… So here you are – getting comfortable on your couch, looking forward to the game and all you see are coloured pixels all over the screen. This will be enough to spoil anyone's evening!
Why not prepare yourself for the next upcoming season and organise a health check for your antenna system? The solution might not be as costly as you think and could be just a matter of re-adjusting your antenna to a different transmitter or fixing a few connections.
The performance of your antenna may be affected by several external factors, apart from the old age and physical damage. The most common are changes in line of sight to a transmission tower (i.e. obstructions by new buildings, trees and other terrain) or presence of electrical interference from a nearby Mobile transmission tower or even your own electrical appliances.
While your antenna can pick up a decent signal there might be other obstacles in the way of getting a perfect reception. By checking signal levels on the end points our expert technicians can point out a possible "troublemaker" within your distributions system. Quite often in older houses there are poor quality cables, splitters or connections on the wall plates. All of these components will have an impact on the end result and need to be examined. Old cables are more prone to electrical interference and changing them for a better quality shielded type may be the answer to your problem. Or it could be as simple as fixing your wall socket connection as discovered by this Sydney Morning Herald reporter in his home.
If you are planning to install solar panels or complete roof repairs and need your TV antenna relocated – Norwest Antennas technicians can advise on the possible options to achieve the best outcome. Nowadays, digital antennas are more compact and efficient which allows us to replace tall masts in some areas with much shorter mounts providing you with more space for your solar install.
No matter what the issue is, our experienced Technicians can run a thorough diagnostic of your system and offer the most cost efficient solution for your crystal-clear reception.
Book your TV system Health Diagnostic Service from just $85 incl. GST
We will never charge for any unnecessary repairs or spare parts – honesty is one of our company's treasured rules!
Norwest Antennas Pty Ltd
Kellyville Ridge NSW 2155
sales@norwestantennas.com.au
Professional Service - Affordable Price
Our mission is simple... We offer a professional service at an affordable price.
Feel Free to give us a call to discuss your reception issues, and obtain a quote.
Alternatively, you can send your enquiry via our online form and we will be in touch.