We specialise in designing and installing MATV Systems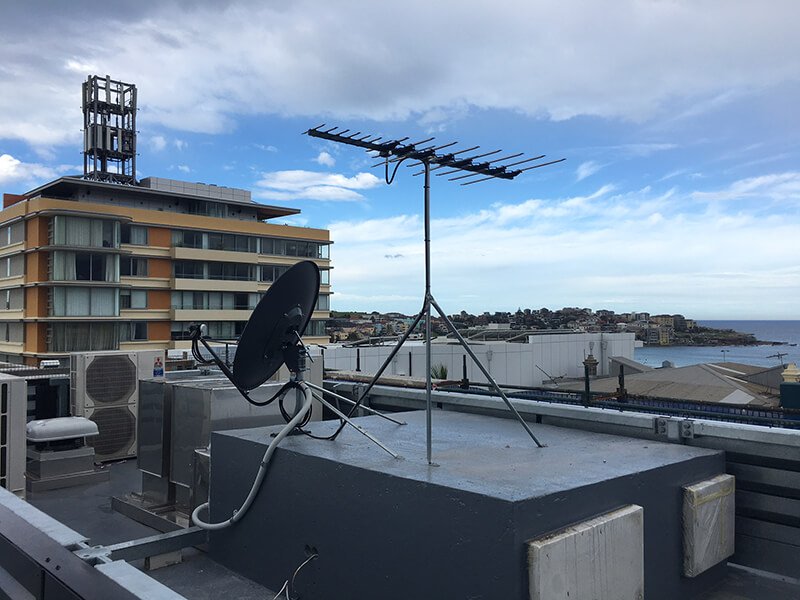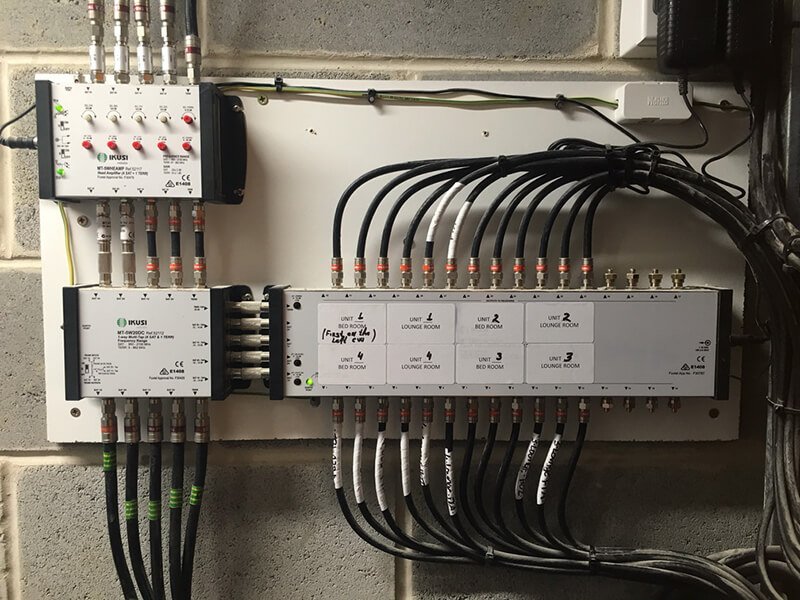 Norwest Antennas offer design and installation of Master Antenna Television (MATV) and other signal distribution systems for large shared residential and commercial buildings.
We specialise in installing MATV systems for newly built dwellings or perform digital upgrades or repairs for existing set ups.
MATV systems can vary from a simple Free-to-Air set up servicing a small block of units to a Foxtel/FTA combined system for a multi-storey building (MDU). Depending on the requirements, our technical experts can provide a site assessment or quote based on existing construction plans and electrical specifications.
MATV acts as a 'master' receiver for the entire structure. It is imperative to have a properly designed and well balanced system, capable of giving a clear and consistently good TV reception to all outlets throughout the building.
If there is an existing MATV system in a building and some or all units are experiencing reception issues, Norwest Antennas' technicians can run a diagnostic of the equipment and connections to identify the cause of signal dropouts and propose necessary repairs.
Norwest Antennas technicians are also experienced in installations and maintenance of various signal distribution systems for pubs and hotels.
We can design the most cost efficient and reliable system based on the premises' layout and a number of outlets (download an example design). In some cases, the existing wiring combined with upgraded distribution equipment can significantly improve picture quality without spending a massive budget on a completely new system.
Contact us to discuss your requirements or book an appointment for a site assessment and consultation with one of our skilled technicians.
Norwest Antennas Pty Ltd
Kellyville Ridge NSW 2155
sales@norwestantennas.com.au
Professional Service - Affordable Price
Our mission is simple... We offer a professional service at an affordable price.
Feel Free to give us a call to discuss your reception issues, and obtain a quote.
Alternatively, you can send your enquiry via our online form and we will be in touch.