Data Points, Wi-Fi Systems and NBN Connection
Your Internet connection can be improved!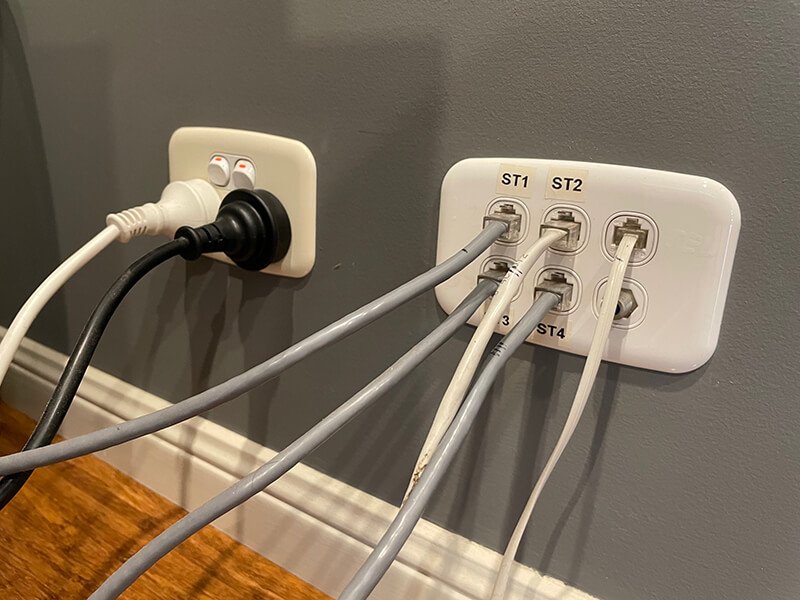 Is your Wi-Fi connection letting you down when streaming or watching shows online? Frantically running around the house with your laptop, in the search for a stronger signal? Or trying to get away from your family and finish that important project only to find out that there is no Wi-Fi signal in your basement?
Whatever your network dilemma is – Norwest Antenna technicians are here to help!
Most new homes nowadays come with a fibre optic/NBN internet service hooked up to a modem in a garage. In that case, wireless network does not cover the whole house area. It is very common to have several "blind spots", especially if the house has more than one level. A wireless connection can never match the speed and stability that a hardwired connection will give you. However, an expertly designed and installed Wi-Fi system can be a great solution in larger premises and outdoor areas.
If you are unsure what option is best for you, our experienced technicians will sort it out! During the initial consultation they will explain about available products on the market and work with you to select the most cost-efficient design to suit your needs.
Most houses are capable of receiving greater internet speeds by optimising their existing setup. While you might be getting a good incoming speed from your provider, your internal cabling may affect the quality of your internet connection inside the house. For instance, if you live in an older house, replacement of your internal network may be the only obstacle standing in the way of improving your internet experience.
Installing a new telephone or relocating your modem connection? No problem for us! Whether it is a new telephone point or an existing one needing a cable or fittings replacement our installers will get it sorted.
As with all our work – we guarantee high quality materials and a neat finish!
Norwest Antennas Pty Ltd
Kellyville Ridge NSW 2155
sales@norwestantennas.com.au
Professional Service - Affordable Price
Our mission is simple... We offer a professional service at an affordable price.
Feel Free to give us a call to discuss your reception issues, and obtain a quote.
Alternatively, you can send your enquiry via our online form and we will be in touch.